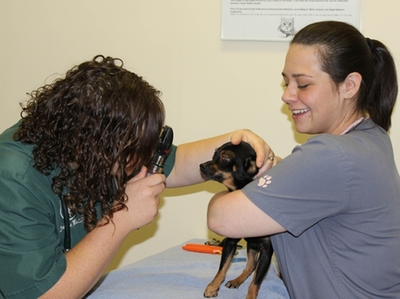 Annual physical exams are critical to maintaining good pet health.
At your pet's exam, a veterinarian will check out your pet from head to tail – with comprehensive regards to teeth, eyes, ears, heart, skin, joints, and everything in between.
Our veterinarians recommend a yearly bloodwork, which includes a CBC, chemistry, heartworm test, and screens for 5 of the top tick borne disease.
During this appointment, the veterinarian will also discuss with you any vaccinations that may be due, heartworm preventative, flea and tick control, nutrition, and address any questions that you may have.
We also offer special kitten or puppy packages for the newest family members.
Schedule an Appointment
The Importance of Routine Veterinary Care for Cats →